If you see this bird, it might be at the top of a tree, resting between feeding.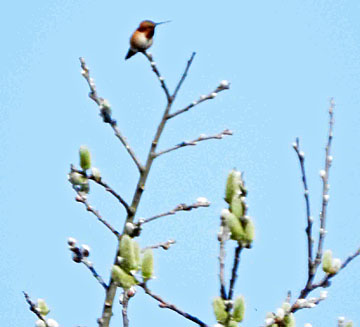 The Rufous spends the winter in Mexico or further south. It migrates north in the early Spring, establishes a territory, and spends the summer.

If you get a closer look, you will see why this is called a rufous hummingbird.

When the male faces the right direction, his throat or bib turns orange.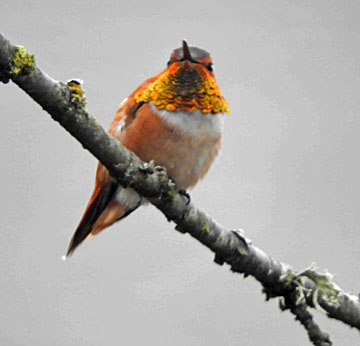 Like all hummingbirds, from other directions, the bib is black.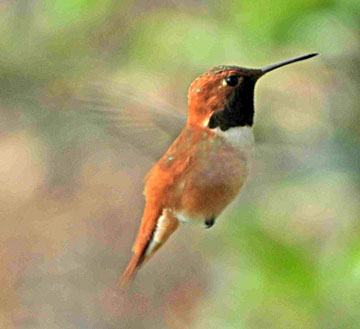 The female Rufous is not quite as spectacular, but is still lovely.