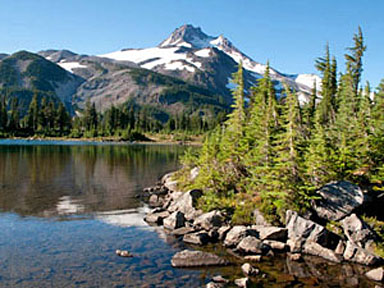 Photo courtesy of George Wuerthner
There are many sides of the Mt. Jefferson wilderness. It stretches all along the eastern boundary of the Douglas-Fir National Monument, from the Ollalie Lakes Scenic Area down to the southern boundary along Highway 20.
There are many trails into the Mt. Jefferson Wilderness (remember you need a permit), trails to Jefferson Park, pictured here, to many waterfalls and lakes, and to the lava area around Three Fingered Jack.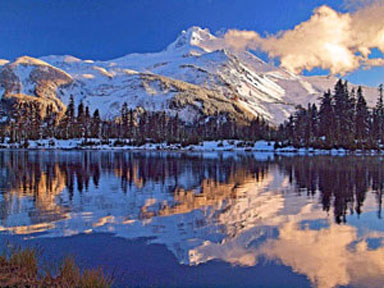 Photo courtesy of Darryl Lloyd
Obviously, we need more pictures of other parts of the wilderness area. If you have any, and are willing to share, please send them to us.
Go to the Special Places Index page